Join us at the 2023 European conference for UV/EB curing technology
The two-day conference will address the future of low-VOC radiation curing and examine new and emerging trends and innovations. Our experts will present on the latest research, current developments and innovations in the field of UV/EB curing.
Enable recyclability of packaging with de-inking
De-inking, the process of removing inks from substrates, typically for the purpose of recycling is expected to play an important role in sustainable production practices and can offer a variety of benefits.
Separating an ink from a given substrate enables the recycling of printed materials, reducing the need for virgin materials and conserving natural resources. This not only reduces waste but also decreases the environmental impact of printing. The quality of the recycled materials is also improved, resulting in a cleaner and less damaged packaging, hence more easily reusable in the value chain.
However, removing UV-cured inks, varnishes or primers that are crosslinked and potentially interpenetrated within the surface of the substrate is challenging, especially for plastic substrates.
Arkema will present its novel approach to de-inking of UV-cured systems, focusing primarily on plastic films de-inking.
New photocurable product developments for low migration
Radiation curing is often thought to be a more sustainable technology due to the reduced energy usage and carbon footprint during cure with further reductions as the industry moved from mercury lamp cure to modern LED technology. However, improving sustainability in UV technology also encompasses; hazard classifications of raw materials, ensuring safety of users; migration of components, to safeguard consumers of packaged goods and the environmental impact of manufacturing processes and products. Arkema will highlight innovations using novel photoactive materials suitable for LED curing with reduced hazard and migration.
Our speakers for this event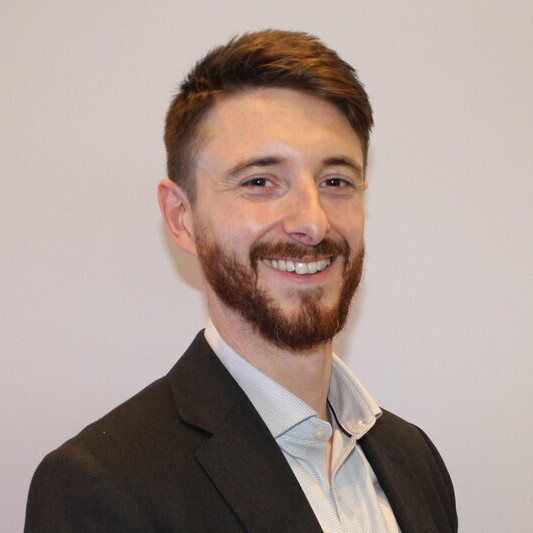 Dr. Richard Plenderleith
Global R&D Director for Photoinitiators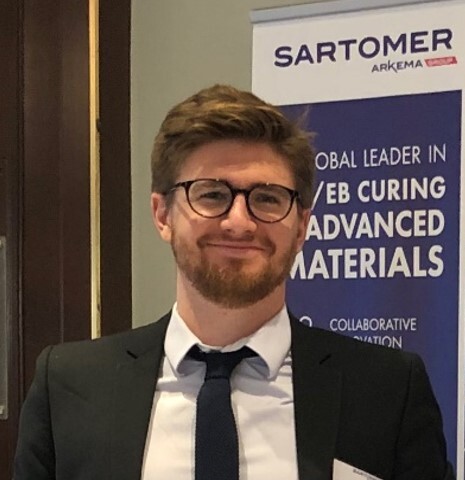 Kevin Demoulin
Technical Manager, UV/LED Graphic Arts
Practical information
When ?

From October 17-18, 2023