Arkema has announced a partnership with leading Industrial 3D printer Manufacturer Raplas to jointly develop a range of high-performance N3xtDimension® custom formulations for use in Raplas' large format stereolithography (SLA) 3D printers.
The collaboration will benefit from Arkema's extensive material expertise for application-specific needs and new market trends.

These materials will be offered for use on Raplas Production Resin machines, which are open platform systems that enable shortened cycle time, high productivity and large format prints with high resolution. The ready-to-print solutions will give end-users exceptional freedom of performance design to address varying application needs for investment casting, prototyping, and other very demanding industrial applications. The collaboration will also advance more sustainable production processes in the industry.

"We are very excited to work with Raplas to continue to develop best-in-class materials with overall excellent mechanical properties to foster the adoption of 3D printing to new industrial applications on a large scale," notes Brad Rosen, Global Business Director for 3D Printing at Arkema. "Initial results have shown great success with N3xtDimension® formulations on Raplas printers by leading players in major industries."
We are pleased that the Raplas Production Resin System installed at Arkema with our Resin Development Kit has been so helpful to improve efficiency and dramatically speed up the development process of these new materials.

Parts made from custom formulations of N3xtDimension® resins built with our Production Resin Systems are in final testing by globally recognized brands, and we are very eager to bring these next-generation materials to market through our joint efforts."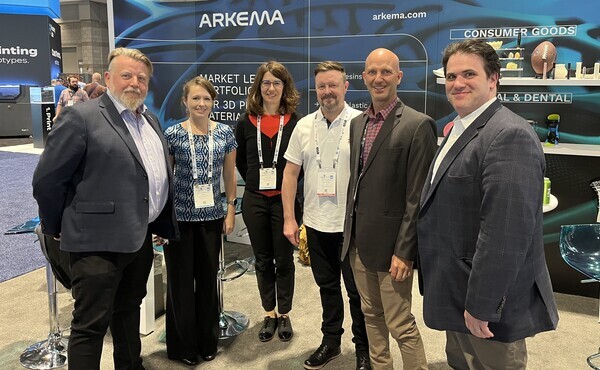 About Arkema
Arkema has a long history of designing specialty materials for photopolymerization, through its
Sartomer® product line
, and custom formulations for 3D printing, through its
N3xtDimension® product line
. Arkema is committed to making full use of material properties and contributing to the transition to a sustainable world through more sustainable solutions. UV-curable specialties are one of Arkema's key low-VOC technologies, together with waterborne, high solids and powder.
About Raplas
Raplas builds Industrial 3D Printing machines for some of the world's most recognized brands and has a market leading open architecture to allow customers to work in unique ways, fostering the development of processes and materials that are beyond the scope of many mainstream manufacturers. Around the world, every day, parts built on Raplas equipment are produced for a huge variety of purposes in all categories and market segments. Customers' use Raplas machines to carry out high quality production work for end use parts, prototypes, short batch runs and to manufacture end of life components where molds are no longer available or cost effective.
Raplas is a privately owned company based in the UK with a global customer base and a matching support network. With a fully open system driven by long lifespan industrial components, Raplas Production Resin Systems are recognized as the leading systems in the market today. Globally, Raplas works with distributors and resellers to deliver their systems to meet their customers' needs.
LEARN MORE ABOUT RAPLAS
Find out more
Go further into our solutions for 3D printing